Kashmir's 5 Hidden Gems You Must Visit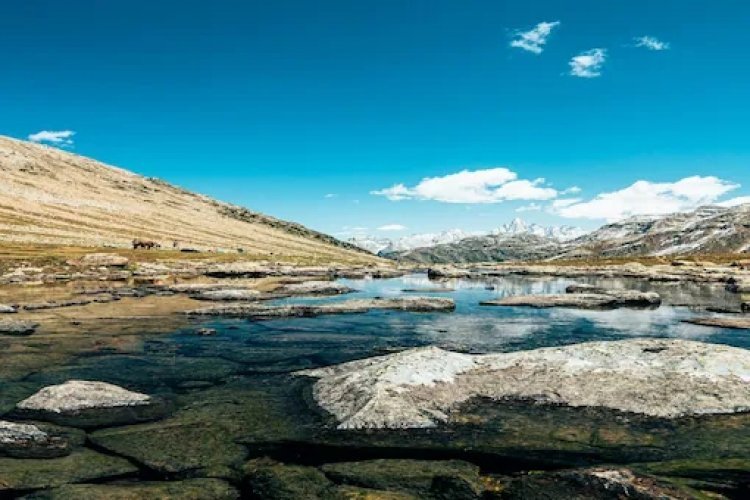 Kashmir's breathtaking natural beauty, picturesque landscapes, and rich cultural heritage are well known. It makes for a popular tourist destination all year around. Tourism continues to thrive thanks to its breathtaking landscapes, encompassing snow-capped mountains, verdant valleys, pristine lakes, and meandering rivers. The towering peaks of the Himalayas, including Nanga Parbat and Harmukh, create a stunning backdrop for the region.
If you're planning to visit Kashmir, here are 5 hidden gems you wouldn't want to miss:
Lolab Valley: Located in the Kupwara district, Lolab Valley is a picturesque and relatively untouched valley surrounded by majestic mountains. It offers serene meadows, crystal-clear streams, and dense forests, providing a peaceful and off-the-beaten-path experience.
Doodhpathri: Situated in the Budgam district, Doodhpathri is a beautiful meadow known for its lush green landscapes and gushing streams. It is often referred to as the "Valley of Milk" due to the frothy appearance of its streams. Doodhpathri is an ideal spot for picnics, horse riding, and short hikes.
Bangus Valley: Located near the Line of Control in Kupwara district, Bangus Valley is a remote and breathtakingly scenic valley. It remains largely unexplored by tourists, offering pristine meadows, dense forests, and stunning views of snow-capped peaks. Trekking and camping in Bangus Valley are highly recommended for adventure enthusiasts.
Aharbal Waterfall: Situated in the Kulgam district, Aharbal Waterfall is a hidden gem known for its captivating beauty. It is often referred to as the "Niagara Falls of Kashmir" due to its impressive cascade. Aharbal offers opportunities for hiking, picnicking, and photography amidst a tranquil environment.
Tarsar and Marsar Lakes: Tucked away in the enchanting Aru Valley of Anantnag district, Tarsar and Marsar Lakes are twin lakes that offer a mesmerizing alpine experience. Surrounded by snow-capped mountains and verdant meadows, these lakes provide a serene and unspoiled atmosphere for trekking and camping.
Gurez Valley: Located in the northern part of Kashmir, Gurez Valley is a remote and picturesque valley nestled between the majestic Himalayas. It is known for its pristine beauty, traditional wooden houses, and warm hospitality of the local people. Gurez offers opportunities for hiking, trout fishing, and exploring the unique culture of the region.